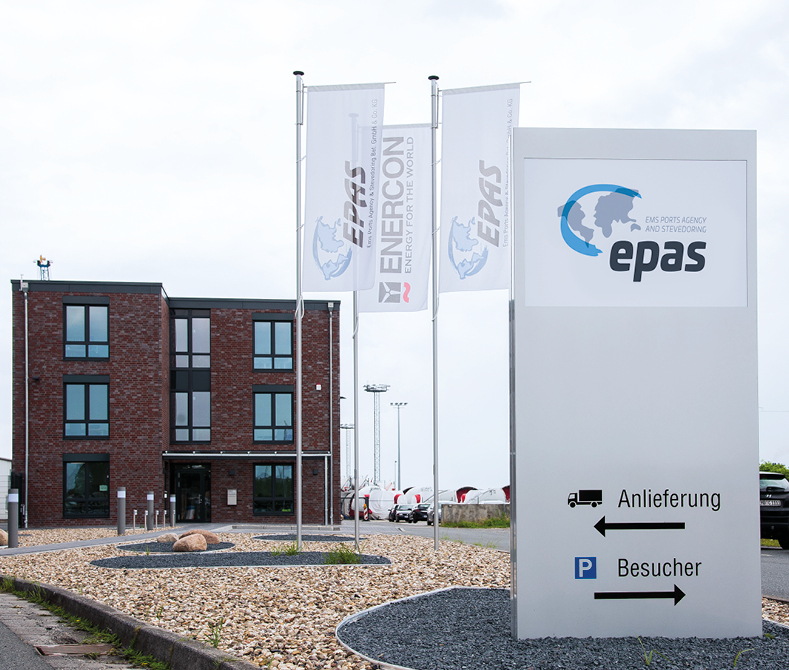 The port is our home.
The port of Emden, located right on the North Sea, has been our home since 1993.
True to the motto 'Achieving our goals together' we take care of all your requirements from here.
Whether port services or comprehensive logistics solutions: we will look after your needs.
We will support you all the way in achieving joint objectives. With expertise and passion, we always seek innovative solutions on your behalf.
Achieving our goals together.
Seagoing and inland vessels are loaded or unloaded daily along the 450-m long quay installation. Two Liebherr cranes and further modern cargo handling equipment enables loading cargo up to 240 ts. The video provides you with an overview of the epas Nordkai terminal.
m² | insulated storage halls
We are there for you.
The satisfaction of our customers is particularly important to us. This is why we have committed ourselves to delivering an optimal service.  
Dedicated employees
Safe working environment
Selected and reliable sub-contractors
All these factors contribute to delivering joint success.
Our work processes are monitored and continuously improved.
It also includes providing our employees with specialised basic and further training.
"We are characterised by our motivated employees and a high degree of flexibility." – Heinrich Smidt (retired managing director)
For the environment and region
As a forward looking business we are aware of our responsibility towards the environment and society. For that reason, we are active in various projects, organisations and working groups to help shape the future of our home region of Ostfriesland (East Frisia)
Greentech Ostfriesland (East Frisia)
One particularly important cooperation is with Greentech Ostfriesland. The initiative was established by the University of Emden-Leer, the Chamber of Commerce of East Frisia and Papenburg. With the cooperation of the city of Emden it tackles questions surrounding 'green technologies, sustainability, and social responsibility'. It serves as a platform to jointly develop innovative products, sustainable technologies and eco-minded thinking – areas we gladly support.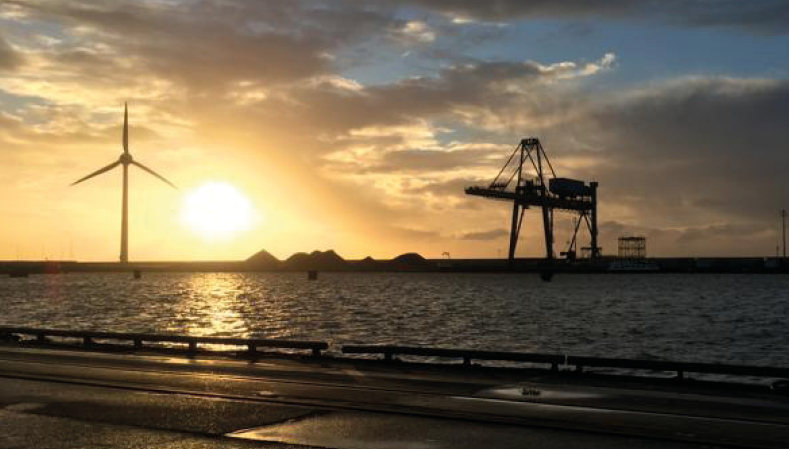 Throughout our work practices we are preserving and protecting nature. We promote sustainability in our company. Our employees are environmentally aware of the need to protect this valuable resources. Our resources are implemented with care and to reduce as far as possible environmental risks.
Wash2Emden
How can our ports become more environmentally friendly and less polluting in the future? What role can hydrogen from renewables contribute to this? The project partners of the research and support project WASh2Emden will address these questions in the next one and a half years. We are pleased to be on board as a cooperation partner in this innovative and exciting project.
The project WASh2Emden – Innovative and environmentally friendly hydrogen applications in the seaport of Emden investigates the possibilities of storing surplus wind power in the form of "green" hydrogen and making it usable in various fields of application in the port of Emden. The aim is to reduce CO2 emissions and air pollutants in shore-based port operations, in logistics and in ships in port by using renewable hydrogen.
The cooperation project WASh2Emden is coordinated by lead partner Niedersachsen Ports and is supported by the funding program for Innovative Port Technologies (IHATEC) of the Federal Ministry of Transport and Digital Infrastructure (BMVI).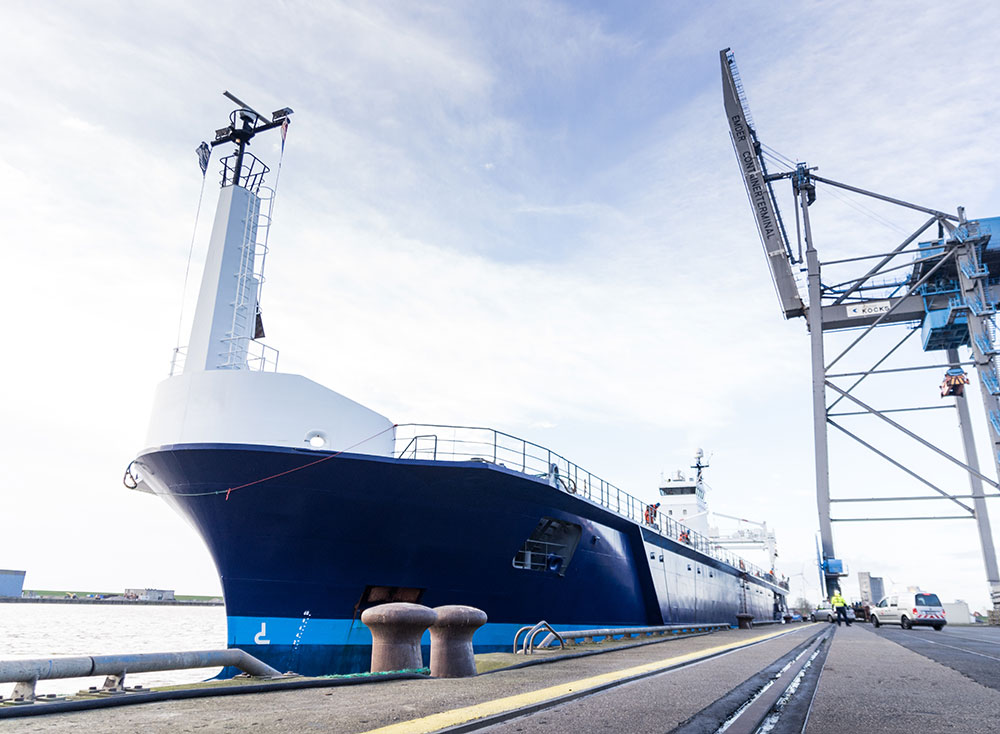 For strong development in the future.
In order to secure the future viability of our location in Emden, we not only promote environmental protection. Modernising the port is an important consideration to enable us to provide a solid logistical foundation for the economic growth of the region.
Our goal is to keep Emden competitive in the coming decades in harmony with the environment and the economy, meeting the expectations of our clients.

Accomplishing great endeavours together.
Highly motivated employees not only move hundreds of tonnes from point A to point B on a daily basis, but also ensure that epas has become a significant interface for the industry. It continues to connect markets. An innovative team, years of experience and modern equipment is what distinguishes us.